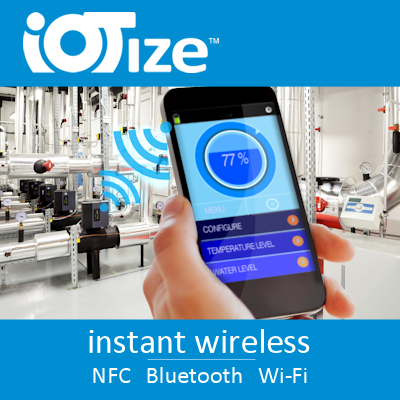 Effective date: 19 July 2017
Internet Terms of Use
Use of the IoTize web sites (www.iotize.com, www.raisonance.com, www.stm32circle.com) and any associated sites or sub-domains established by the owner constitutes acceptance of these terms of use. If you do not agree to these terms you must not use these sites or any associated content or downloads.
These terms of use may be modified or amended at the sole discretion of the owner without notice to you. All modifications are effective as soon as they are published. The most recent terms of use take precedence over any previously published versions.
This site and its associated domains are owned and edited by IoTize SAS. The purpose of the content posted on this site is to provide information about the company's products and related services. The owner makes no specific claims or guarantees that the information provided on this site is always correct, reliable and up to date. No warranty in regards to any information provided on the site is stated or implied.
This site includes links to external sites. The owner is not responsible for the veracity, reliability or integrity of any external site.
Copyrights and trademarks
This site and and its content are protected by the copyrights and trademarks of IoTize, its partners, suppliers and other third parties. The following tradmark lists are not exhaustive. The absence of a mark from this list does not constitute a waiver of any intellectual property rights of IoTize or of any third party. 
IoTize, Raisonance, Duetware, TapNLink, TapNPass, Tapioca, 3-Stroke and CodeCompressor are trademarks of IoTize SAS.
ST, STM32 and ST25 are registered trademarks of companies belonging to the STMicroelectronics Group.
Modbus® is a registered trademark of Schneider Electric, licensed to the Modbus Organization, Inc.
Oracle, Java, and MySQL are registered trademarks of Oracle and/or its affiliates.
Microsoft, Windows and the Windows logo are registered trademarks of Microsoft Corporation.
The owner strives to protect all copyrights and trademarks under applicable international and national laws. Any infringements should be communicated to the owner and should include a clear description of the violating materials, the reason that its use constitutes an infrigment on an existing copyright or trademark and the email address of the individual citing the infringent.
The owner grants you permission to download to a local hard disc and print extracts of the web site and contents for personal, non-commercial use, to include the download and use of examples and information for the purpose of developing electronic systems, given that you have all other rights to do so, and in accordance with any specific terms and copyright notices attached to, or incorporated in the specific content. Any reproduction of any other kind or for any other use is prohibited.
Disclaimer of warranties
The owner expressly disclaims all expressed or implied warranties of any kind, with respect to the web site and the content provided and made available on or through it. You understand and agree that your use of the web site and its content is fully at your own risk and that we may not be held liable in any way for any consequences of you doing so.
Under no circumstances will the owner be liable to you for any kind of loss, cost, damage or expense suffered or arising because of any content posted on or otherwise accessible through the site, or for any communications made through the site.
We make no warranty of any kind that the web site or any content on it, whether it is provided by us, any user or any third party, will be available, accessible, free of errors or viruses, accurate, reliable, secure or safe to use or download. 
Privacy policy
Registration data and personal information is maintained for the owner's use only, unless otherwise specified in the registration terms for certain content or special downloads. Refer to IoTize SAS Privacy Policy for more information.
Governing law
These terms of use are governed under French laws, excluding its conflict of laws provisions. If any part of these terms should be found to be in conflict with the law, all other parts will still be in full effect and you agree to be bound by them, and the conflicting provisions should be deemed to be modified to the degree that they comply with the law, following the original intent of such provisions as far as possible.